This preview originally appeared in Time Out Sao Paulo (March 2011) though may have been published in a slightly different form.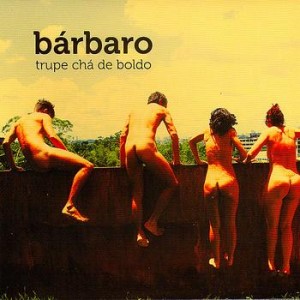 Sounds of the Underground: Trupe Chá de Boldo
With a loyal following in São Paulo, especially among musicians (Tom Zé is a fan, declaring that they have achieved chart success in his home at least), Trupe Chá de Boldo are surely headed for success. They only released their first album Bárbaro in 2009, yet already sound like the finished article; their lyrics, arrangements and musical abilities are all of the highest standard, and live they flourish. Their ability to switch from laid-back samba to up-tempo reggae in a flash means the party could erupt at any moment. Add to this the drum solos, rampant horn section and rousing vocals and you have a fervent mix indeed.
With a bed of influences that also includes tango and balkan music (i.e. Gogol Bordello) this is a must-see band for anyone who enjoys music that swings. The band, which features 14 members, will be playing a number of dates through March, none of which will break the bank. See below for details:
Studio SP – 3rd March
SESC Bauru – 23rd March
SESC Pompeia – 24th March
SESC Rio Preta – 30th March