Ridiculously short review of Criolo's Nó Na Orelha for Time Out Sao Paulo (June 2011):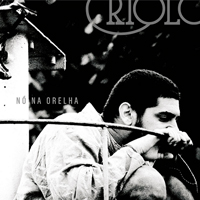 Album Review
Criolo – Nó Na Orelha
It's incredibly difficult to create a cohesive album that changes style from track to track. On Nó Na Orelha, Criolo moves between funk, samba and hip-hop seamlessly. The tropical horn grooves of opener "Bogotá" and call-and-response Afro-jazz of "Mariô" just two of the many highlights.
Criolo is a MC and it's for his voice that this album will rightly get many plaudits. His rapping is as strong as Marcelo D2 but it's his singing voice that astounds. On the final track "Linha da Frente" he croons over a delicate samba rhythm. Seu Jorge should start looking over his shoulder. This is a star on the rise.