This preview appeared in Time Out Sao Paulo (March 2011), although it may have been in a slightly different form: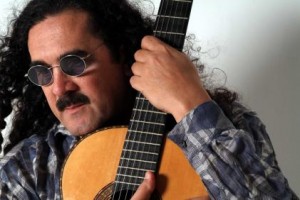 Preview:  Moraes Moreira
With Moraes Moreira playing three nights at SESC Pinheiros and the national release of the film Filhos de João, March could well be the month of Os Novos Baianos. The last few years have already been something of a revival for the band, with Rolling Stone Brasil naming their 1972 album Acabou Choraré the Best Brazilian Album of All-Time and the Moreira-penned A História dos Novos Baianos e Outros Versos resulting in a reunion tour and CD. Moreira, who in the 60s was writing songs in Salvador and regularly hanging out with Caetano Veloso in the city's bars, was one of the founding members of Os Novos Baianos, achieving huge success in the 70s once Acabou Choraré, their second album was released. The album saw the band adopt a unique mix of chorinho and samba after bossa-king João Gilberto turned up on their door-step (the album was originally going to have an electric/rock sound). This incident is the reason for the name of a new documentary about the group; Filhos de João, which is being released nationally this March. Moreira left for a solo career at the end of the 70s, essentially signalling the end of the band, and its many of the songs from this era that he will be playing at SESC Pinheiros, as well as launching a new book that looks at this period of his life.
Moraes Moreira is playing at SESC Pinheiros on March 11th (9pm), 12th (9pm) & 13th(6pm). R$30/15/7.50.
Filhos de João, Admirável Mundo Novo Baiano is in cinemas nationwide from March.