This article was written for JungleDrums Online and was published on 4th April 2011. The interview took place in London the week before. The photos featured in the article (and which I've also included here) are by Caroline Bittencourt.
Here's an excerpt from the interview:
Do you have a favourite song on Efêmera?
[Following a high-pitched noise]. Now, I am speechless. I would say on this journey the song "Efêmera," whose lyrics have seemed most appropriate, has been my favourite song. But maybe this will change.
You can read the interview in full HERE.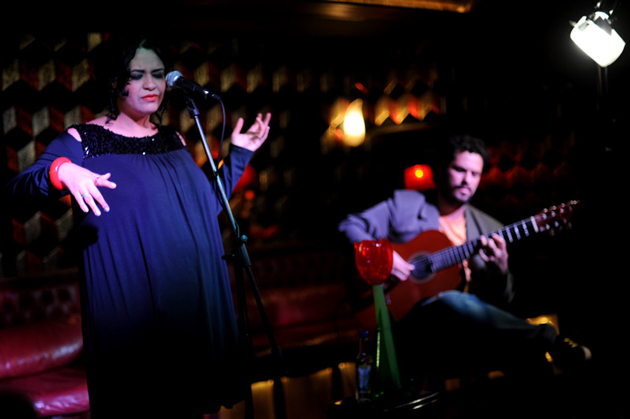 Photo courtesy of Caroline Bittencourt.